Phoenix ComiCon Tomorrow!!!
on
May 22, 2013
at
2:35 pm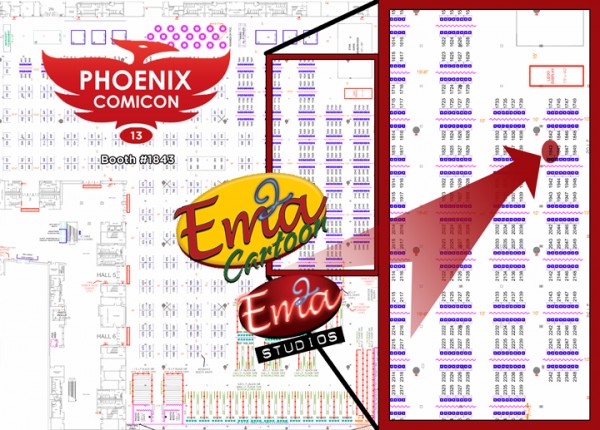 Come find us 😀 If you dare!
Don't forget my panels!
Thursday's The World of Froud: You Remind Me of the Babe panel at 7:30pm with Tim (the guy behind Dill) and Amy, where we talk about the wonderful works of Brian, Wendy, and Toby Froud.
Friday is Webcomics 101 with Val, Kevin, Frank, and Patrick at 4:30pm. We'll be answering questions about the basics of how to start up, where to get hosting, what we use, advertising, and we answer almost any question you throw at us. I take that back, between the 5 of us, you'd probably get an answer to ANYTHING.