Intervention Con 2013 – This Friday!!!
on
August 20, 2013
at
4:30 pm
Howdy y'all!
In case you some how missed the memo, I'm FINALLY making it to Intervention Con – 3rd time is the charm!
I will be located at table #51, listed under Em2a Studios. I'll be debuting my 100page paperback art books (all comics, plus a few extras, just less art, and more different art), and if my sewing machine forgives me for February, I'll be bringing Yin and Yang Kitteh anti-pill fleece plushies!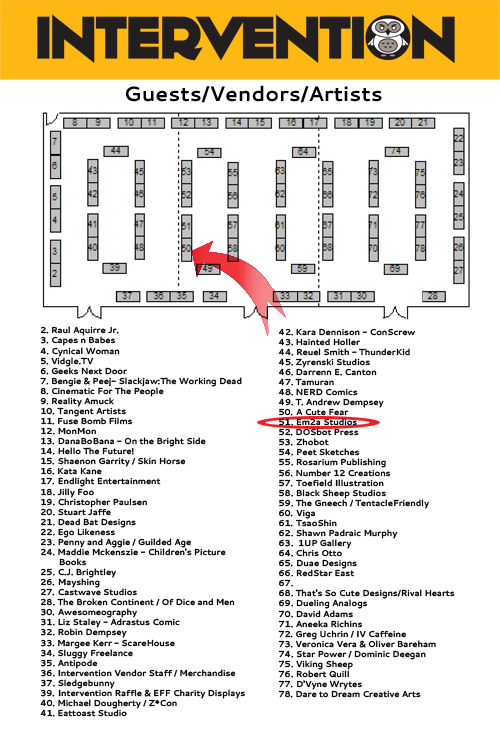 Also, on Friday, 2pm, in Panels Room 1, I will be on the Webcomics 101: Creativity, Art, and Writing panel with Jeffrey Wells, Chris Flick, Chris Otto, and Aneeka Richins.
I'm really excited to meet you guys, and can't wait to see you out there!